Product Description
The QMH 75 stainless steel block can't be beat! And the block comes with a heavy-duty spring-loaded line containment catch, ensuring your 1/2" diameter line stays in the block until you want to remove the line out of the block.
All stainless steel 3" open-faced snatch block solves many line handling problems, and has a 1,400 lbs. working load limit. Perfect size for your 500 LBS line pull needs.
Please Note: The 3" open-faced block is not to be used in cargo handling applications or to be used for the lifting of personnel.
Stainless steel construction throughout with bronze bushing/bearing and stainless steel axle allows the block to be used in the salt-water environment for many years of trouble-free service.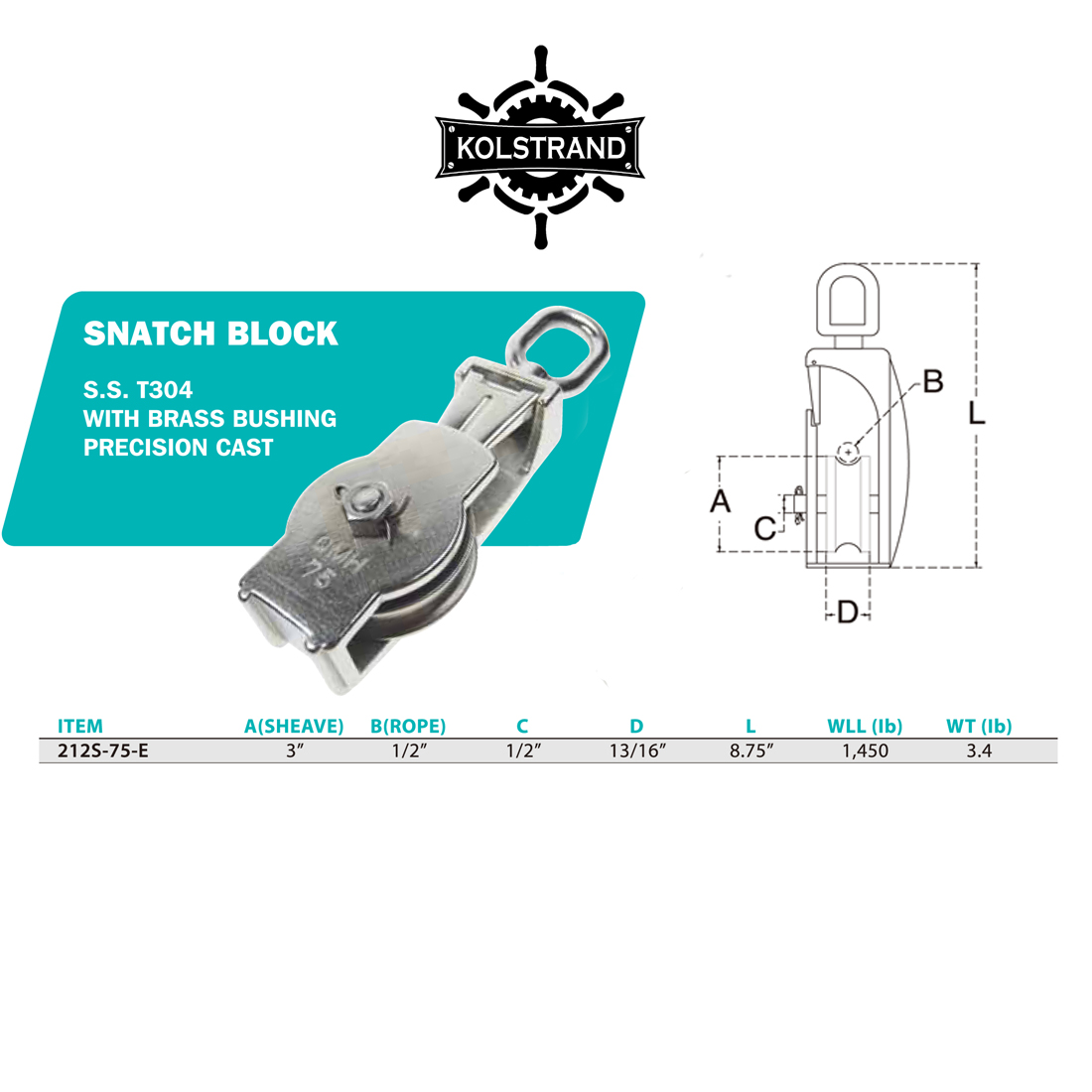 Product Videos
Custom Field
Product Reviews